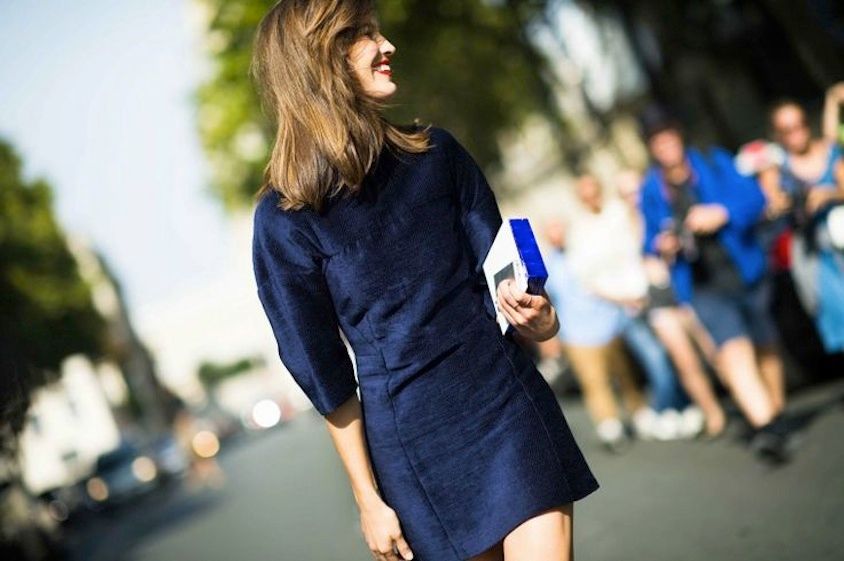 El terciopelo es un tejido divino para vestir de manera elegante en invierno, y mas cuando se acercan fechas especiales. Este tejido que parecia haber quedado desterrado vuelve con todo su esplendor, y lo hace para quedarse haciendonos disfrutar de su gesto suave y dulce. /
Velvet is a divine fabric to dress in a elegant way during winter, and more when the special dates are close. This fabric that seemed to be banished come back with all it's esplendor. It will star making us joy with its cosy gesture.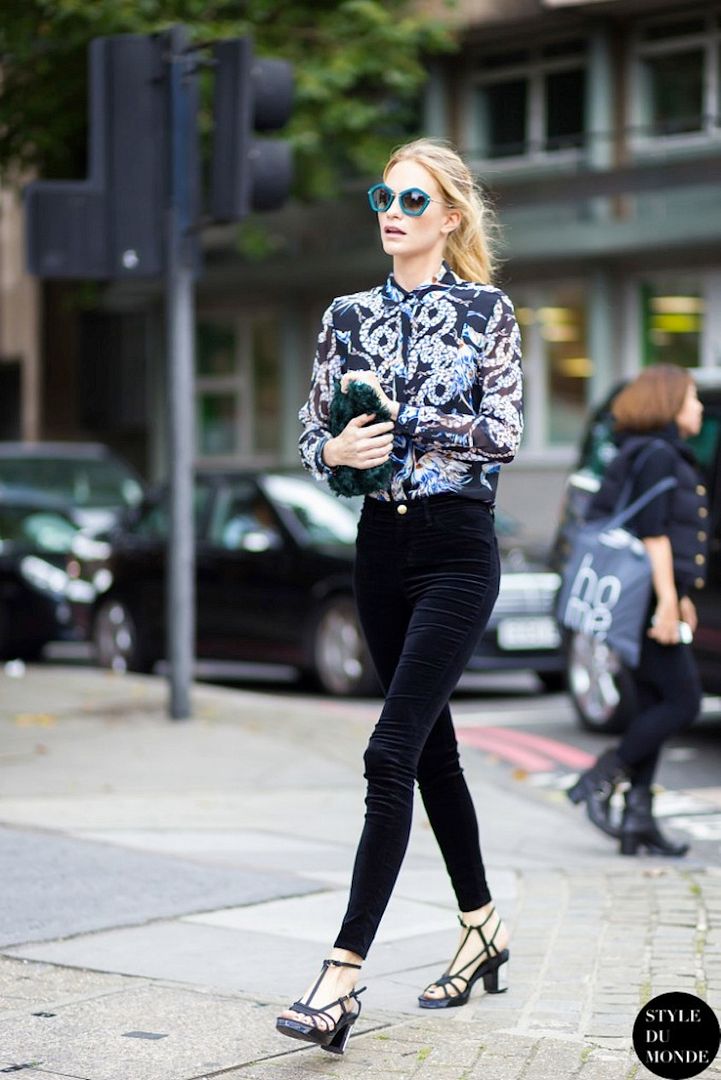 El terciopelo se empezó a utilizar, en la historia, para vestir a reyes y gente rica, especialmente en la Edad Media y el Renacimento. En el siglo XVII y XVIII su uso empezó a ser mas común en las prendas femeninas. En 1870 se empezó a utilizar en vestidos de noche y como decoración en los salones. En la actualidad el terciopelo se plasma en chaquetas, vestidos, faldas, tops y zapatos, es una tela idonea para el invierno, y puede resultar de lo mas chic y estilosa. /
Velvet started to be use, in the pass, to dress royalty and wealthy, specially in Middel Ages and the Italian Renaissance. In the seventeenth and eighteenth centuries, the use of velvet became more common in women's clothing. In 1870 it started to be use in evening gowns and as decoration in salons. Today velvet is in jackets, dresses, skirts, tops and shoes, is an amazing fabric for winter and it can be so chic and stylish.
Esta tan de moda que ya no pensamos solo en terciopelo negro. El burdeos, rosa, gris, verde y azul marino se suman a la fiesta. /
It's so into fashion that we no longer think about black. Burgundy, pink, grey, green and navy blue join the party too.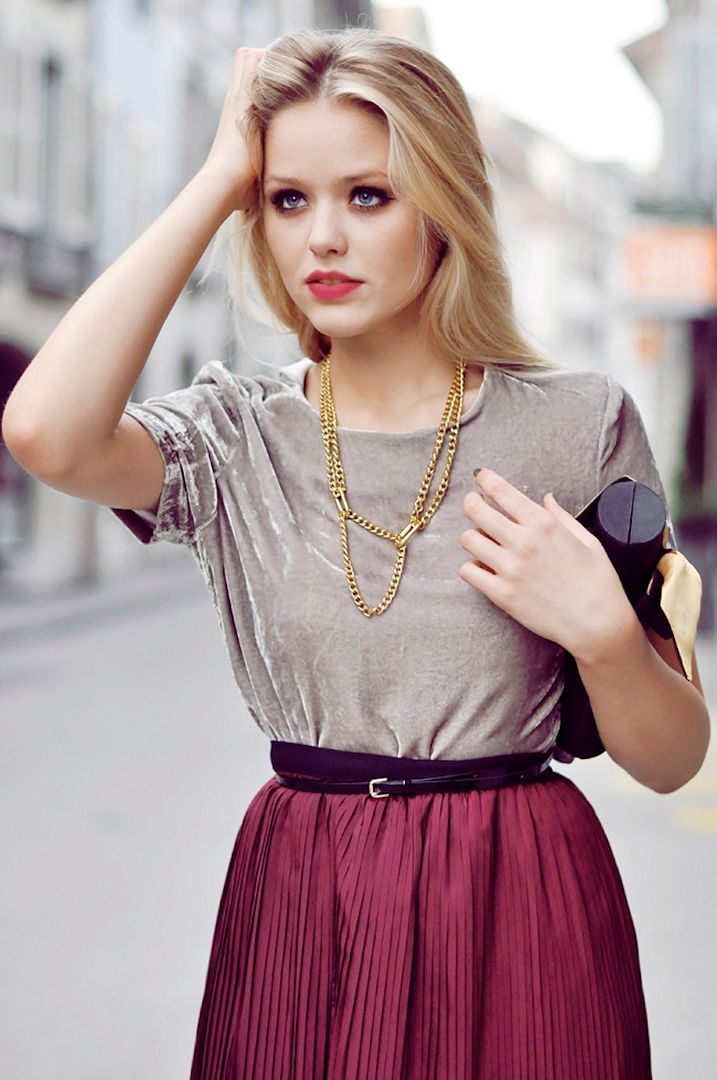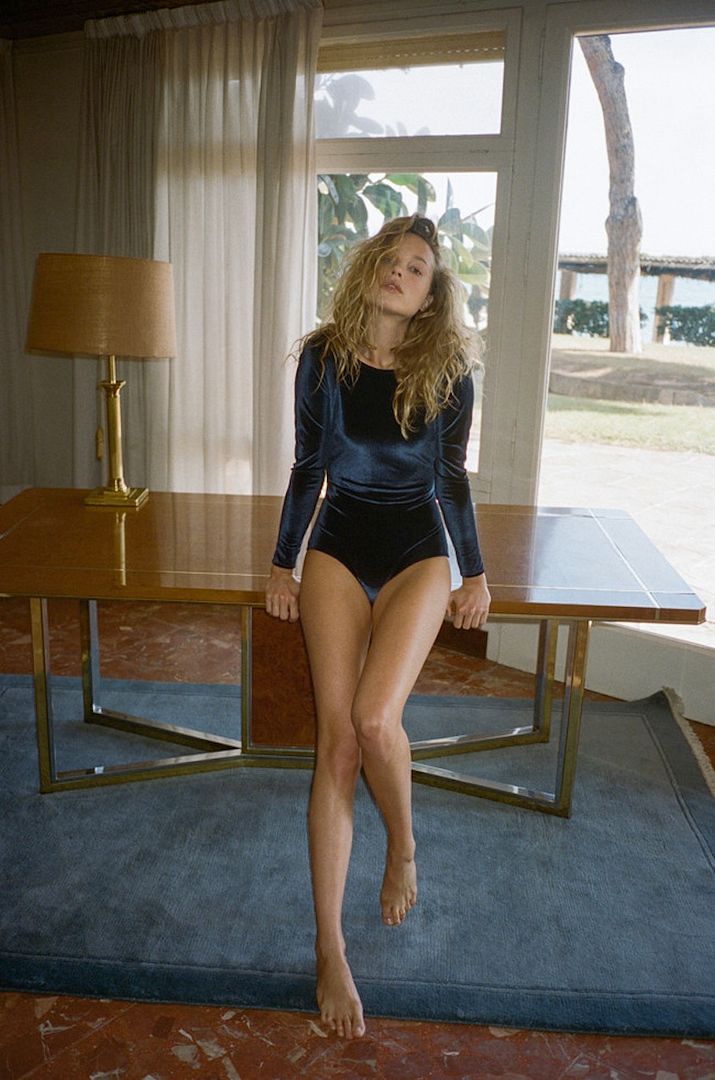 Consejos: / Tips:
- Póntelo con dorado. Le da un toque aristocrático y distinguido para una noche de fiesta o algo más tranquila. /
Wear it with gold. It give it an aristocratic and distinctive look for a night out or a more calm moment.
Vestido de Balmain para H&M. / Balmain dress for H&M.
Vestido de H&M. / H&M dress.
- Combinalo con una prenda casual, la mezcla resultara perfecta. /
Mix it with a casual garment, the match would be perfect.
7 for all mandkind velvet jeans.
- No olvides una chaqueta o un abrigo de terciopelo, quedan ideales y te servirán tanto para el día como para la noche. /
Don't forget a jacket or a coat of velvet, they look great and will suite you either for the day or the evening.
Frame blazar for Shopbop.
- Añade un zapato de terciopelo a tu armario y pontelo con vaqueros. A veces para triunfar, hay que arrisgar. /
Add a velvet shoe to your closet, and mix it with jeans. Sometimes to sucess you got to take some risk.
Zapatos de Topshop. / Topshop shoes.
LC Lauren Conrad pumps.
Donde lo encuentro? / Where I find it?
Vestido azul de Nelly. / Blue velvet dress by Nelly.
Vestido lencero de Zara. / Zara dress.
Vestido largo con apertura de terciopelo de Reformation. / Maxi velver open leg dress by Reformation.
Vestido rojo de terciopelo de H&M. / Red velvet dress by H&M.
Asos
. /
Asos
pumps.
Zara
. /
Zara
velvet booties.