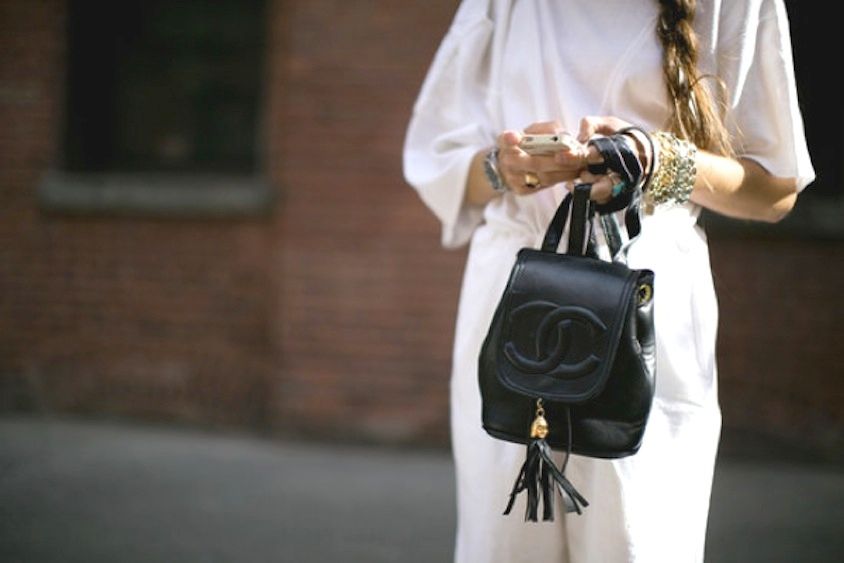 Los recuerdo como si fuera ayer, esas pequeñas mochilas que se llevaban como bolsos a la espalda. Entonces era una cría, acababa de apuntarme a la facultad y tenia mil planes y sueños en la cabeza. Años hace de aquello, y es ahora cuando nuestras amigas vuelven a la carga, con un aire lujoso y sofisticado. /
I remember it as it was yesterday, those small backpacks that were worn as bags in the back. Back then I was a girl, I just started collage an have big plans and dreams on my head. Years have pass, and now our friends coma back with a luxury and sophisticated touch.
































A ellas también les gustan. / They also like them.