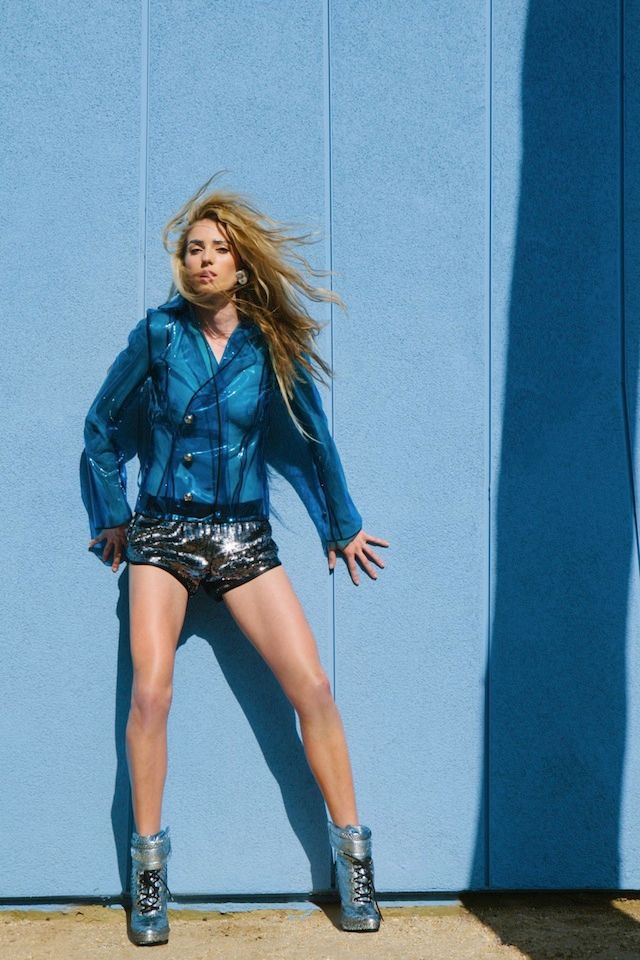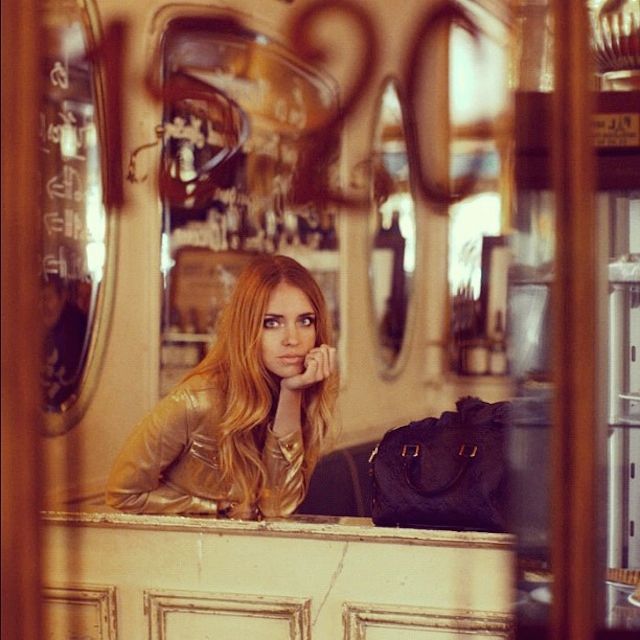 Estoy casi convencida de que se lo que has pensado cuando has visto el post: "pero si ya eran tendencia el pasado invierno?" Ciertamente así es, parece que este tipo de tendencias no terminan de encajar al 100%, al igual que la tendencia "crop top" pero aun así diseñadores y marcas siguen apostando por ellas. El motivo? Es posible que el diseñador de turno, confié tanto en una tendencia, que aunque no haya encajado en el mercado siga apostando por ella. /
I am almost convinced of what you
thought
when
you saw the
post: "It wasn't a last year trend?"Certainly so it was, it seems that those trends that don't fit in, as the crop top trend, are designers and brands still betting for them. The reason?
It is possible that
the designer
of the moment, trust so much a trend that even did not worked in the market still wager for it.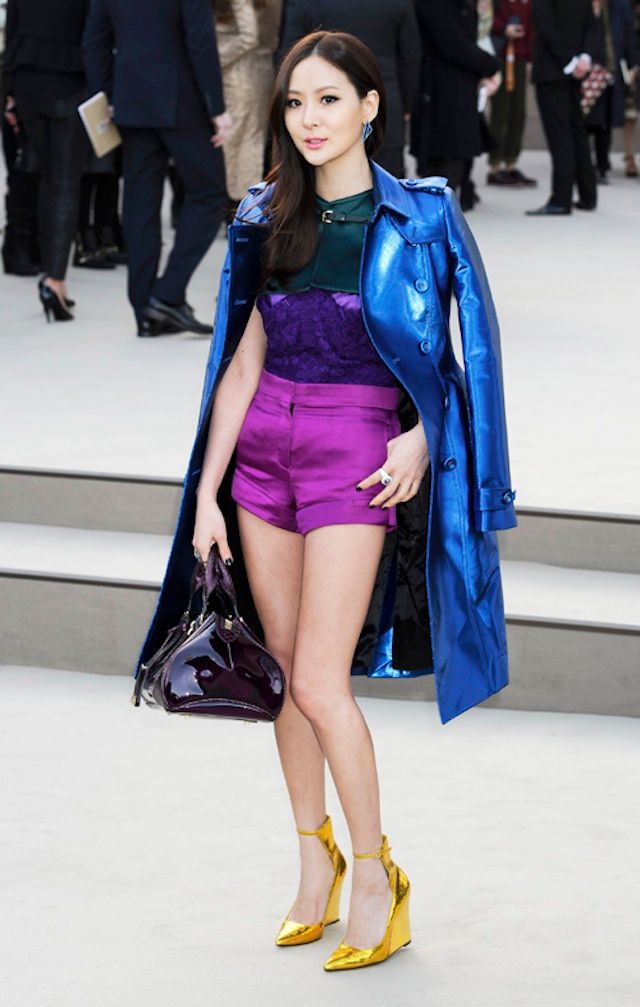 En este caso el culpable de Christopher Bailey, quien sorprendió (como siempre para bien) con su énfasis en los trench metálicos en sus diseños para la temporada Primavera-Verano 2013. Pero no solo fue Bailey, en los pasarelas hemos visto muchos otros diseños. /
It this case the responsable is Christopher Bailey, who surprise (always for good) with his emphatis in metalics trends for his Spring-Summer 2013 collection. But Bailey was not alone, we have seen many catwalks with others designs.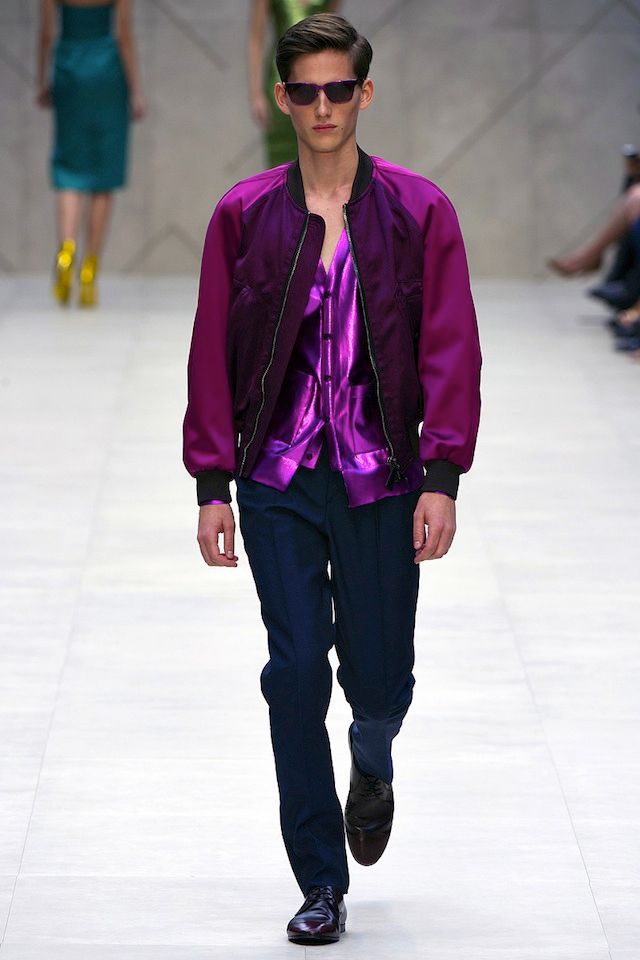 Este temporada se apuesta por los tonos metálicos, resaltando los brillos y los giros futuristas La idea es una concepción nueva, en la que se reinventan, se combinan de formas inimaginables, se apuesta por los tonos pasteles, brillos exagerados que crean efecto espejo. La idea es jugar con la versatilidad y pasar de un estilo elegante y majestuoso, a otro relajado y sport. /
This season metal tones are in, highlighting shimmer and futuristic twist. The idea is a new perception, where metallics are reinvented, unexpected combinations are made, pastel tones highlight, exaggerated tones that created a mirrow effect. The idea is to play with versatility and going from an elegant and majestic style, to a more relaxing and aesthetic.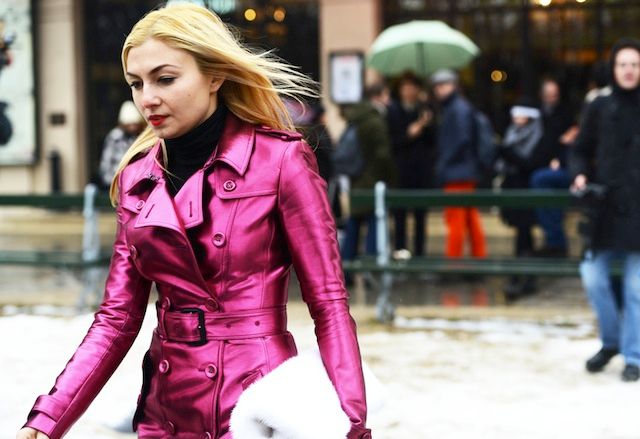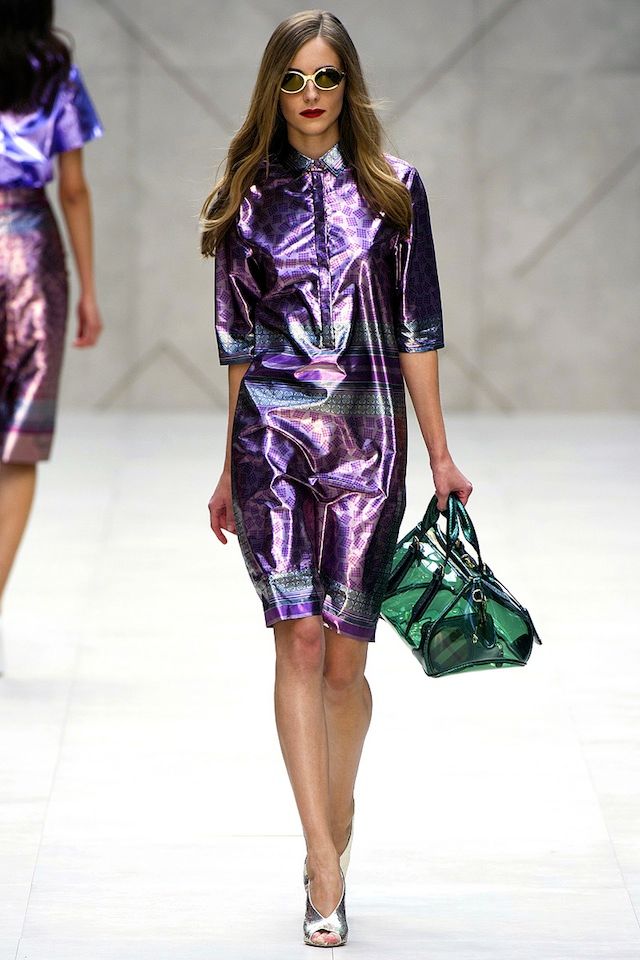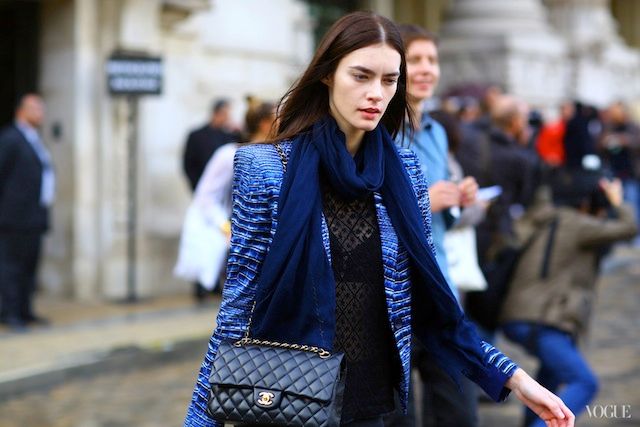 Que opciones tengo? / Which options I have?
1. Diseños futuristas. / Futuristic designs.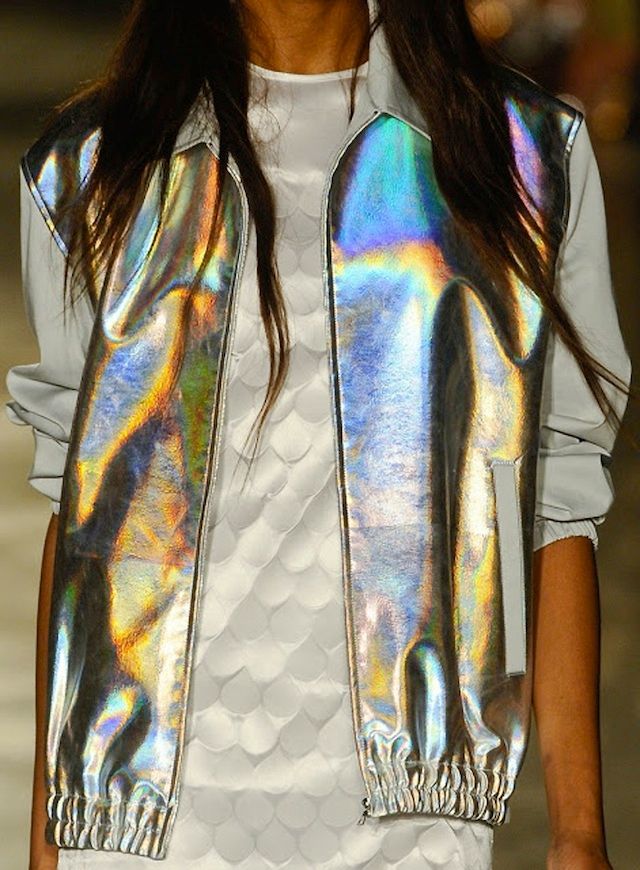 El efecto espejo es la pieza clave de dicha idea. Pare llevarlo, opta por crear looks minimalistas en los que solo resalte la pieza que crea el efecto brillo. Iras trendy, elegante, con clase, sin parecer vulgar, ni vestida para ir a un circo. /
T
he mirror effect
is
the centerpiece of
this
idea. To wear it, go for a minimal look where the only piece that should highlight is the metallic one. You will look trendy, elegant, classy,
without looking vulgar,
or
dressed
to go to
a circus.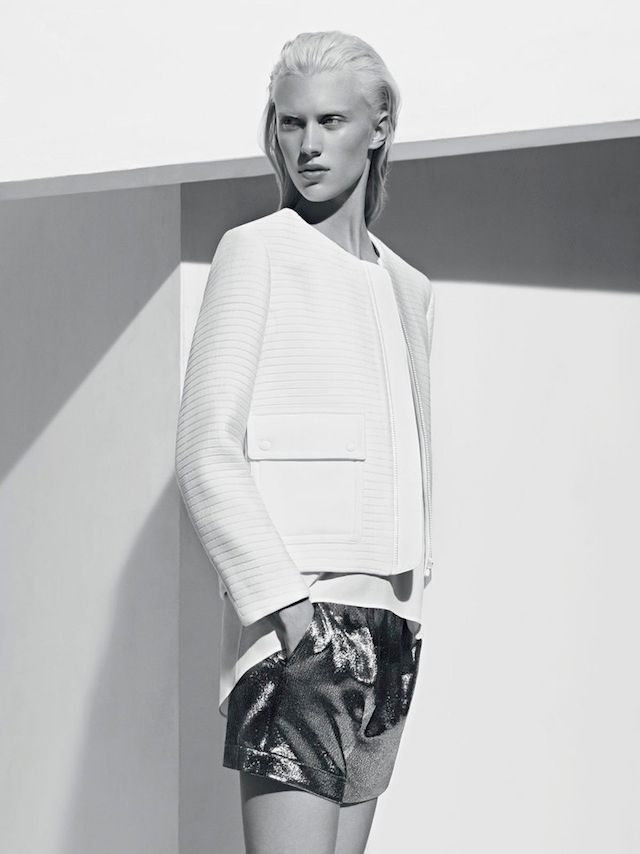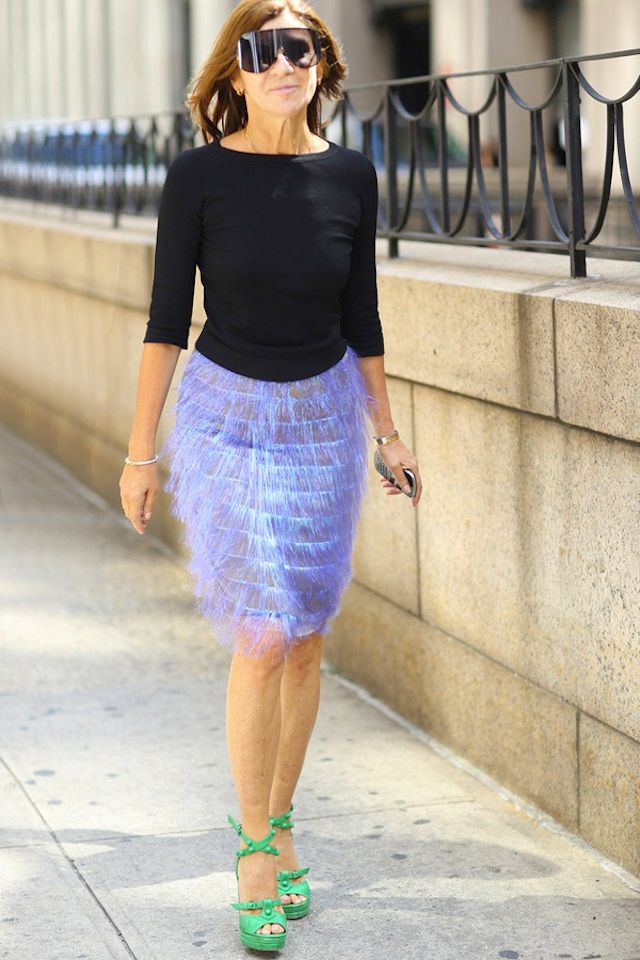 2. El pastel / Pastel
Los pasteles son lo mas; el azul, rosa y morado han eclipsado las pasarelas. Te atreves con ellos? /
Pastels are the terrific; blue, pink and purple have ecplipsed the catwalks. Are you read for them?
Se llevan los estampados, y con tonos metálicos también. Eso si, no son aptos para cualquiera, tienes que ser atrevida y fashionista para llevarnos, sino olvídate. Y por si tienes dudas, si hacen que tu figura parezca mas gorda. /
Prints are in, and with metallicse too. They are not for everyone, you have to be daring and fashionist, if not, forget to wear them. And if you have any dude, yes, they would make your figure more thick.
Los diseñadores apuestan por las texturas, los brocados, el efecto escama de pez, y tejos futuristas. En las formas las assimetrias continuan estando presentes, al igual que la idea peplum. /
Designers bet for textures, brocades, the effect fish skin, and futuristic ideas. In forms, asymmetric and peplum are still in.
The popular: silver and gold, are still in fashion although we are in Spring already.
Lo mejor para sentirte segura son los accesorios, cambia los neon por los metálicos, y te adelantaras a la moda. /
The best to feel confortable are accessories, change neon to metallics and you will be ahead on fashion.
Vogue.