Es momento de ser desenfadada, de romper las reglas, de ser una chica rebelde al estilo de Angelina Jolie, y de hacerlo a través de la moda, porque con ella podemos expresar lo que queremos, podemos jugar con la imagen que damos a los demás. /
Is time to be carefree, of breaking the rules, to be a rebel girl such as Angelina Joie, and do it through fashion, because with it we can express what we want, we can play with the image we gave to others.
Si en 2011 y parte de 2012, el look lady ha sido uno de los mas aclamados, en 2013, apostamos mas que nunca por ese look de chica rebelde, inconformista, y segura de si misma. /
In 2011 and half of 2012, the lady look like has been one of the most popular, in 2013 we bet more than ever for this rebel girl look, non-conformist, self confidence.
Como trasmitirlo? Es cuestión de actitud, esta claro, pero por desgracia en la sociedad que vivimos, la primera imagen es lo que cuenta, lo que le da sentido a todo, lo que determina gran parte de la opinión de los demás, de ahí que podamos poner la moda a nuestro servicio y jugar con ella, porque no? /
How to transmit it? Is about attitude, unfortunately in the society we live in, the first image is what it counts, what give meaning to everything, what decide the opinion of others about us, therefor we can use fashion to our service and play with it, why not?
1. Camiseta de un grupo musical. / Music group t-shirt.
Han estado muy de moda, y puedes encontrarlas en cualquier tienda. Para combinarlas todo vale, juega con pantalones ajustados, mini faldas o shorts, seras las mas cool. También puedes optar por camisetas con frases significativas. /
They have been very popular, you can find them in any store. To wear them all is fine, play with tight pants, mini skirts or shorts, you will be the coolest. You can also chose t-shirts with meaning words.
2. Juega con el cuero. / Play with leather.
El cuero ha sido uno de los tejidos que han estado mas en boga del pasado invierno, y va a seguir estando muy presenta esta primavera. Si quieres apostar seguro, hazlo con una cazadora de cuero negra, es la pieza fundamental para ser una chica mala. /
Leather has been one of the most popular fabrics last winter, and will be in this Spring. If you want to be in, you clue piece is a leather jacket, is the essential garment to be a bad girl.
3. Mini segura. / Short skirt.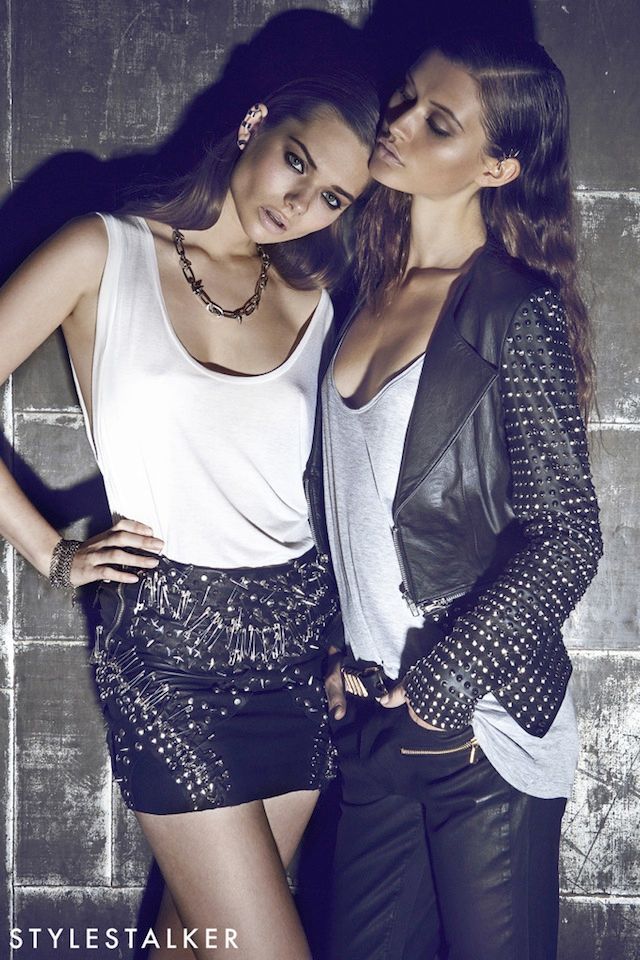 La minifalda es un clásico, mejor si es negra, de cuero y ceñida al cuerpo. /
Short skirt is a classic, better if is black, of leather and tight to the body.
4. Vaqueros y camisa blanca, un clásico. / Jeans and white tank top, a classic.
Es un clásico de siempre, un look desenfadado, fácil, y que todos tenemos al alcance de la mano. No hace falta ingenio, y claramente funciona. /
Is a all days classic, an free-and-easy look, easy, and that we all have by our hand. There is no need of talent and really works.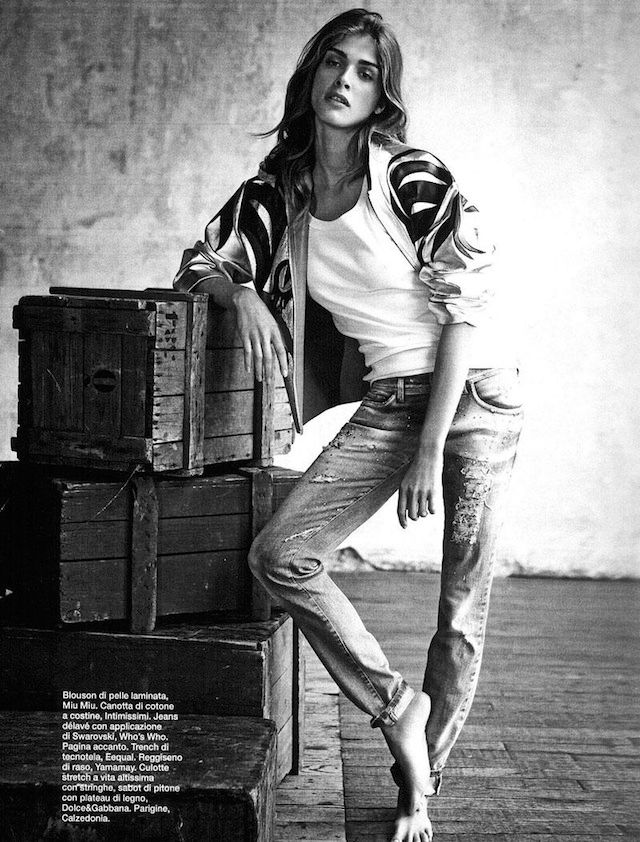 5. Botas moteras. / Biker boots.
Han sido tendencia este invierno, y las seguiremos viendo. Lo mejor es que son cómodas, fashion y aptas para quienes quieran jugar con la moda. /
They have been in the last winter and we will keep seen them. The best; they are comfortable, fashion and great for those who want to play with fashion.
6. Juega con tu pelo. / Play with your hair style.
Peinados sin peinar, gomina, o recogidos, todo ello combinado con un buen maquillaje en la que priman los ojos bien marcados. /
Crazy hair, hair gel or gathering, all with a good make up where is essential than the eyes are very well mark.
Estas preparada para ser mala? Quieres romper las reglas o estas harta de que te encasillen? Pues demuestra quien eres! /
Are you ready to be naughty? Want to break the rules or are you sick of type-cast? show who you are!
Feliz Semana!!! / Happy week!!!
Mia