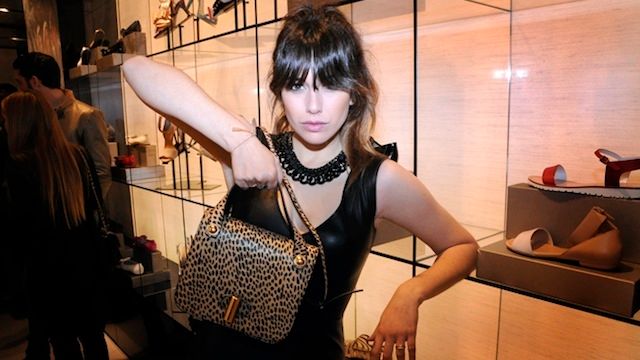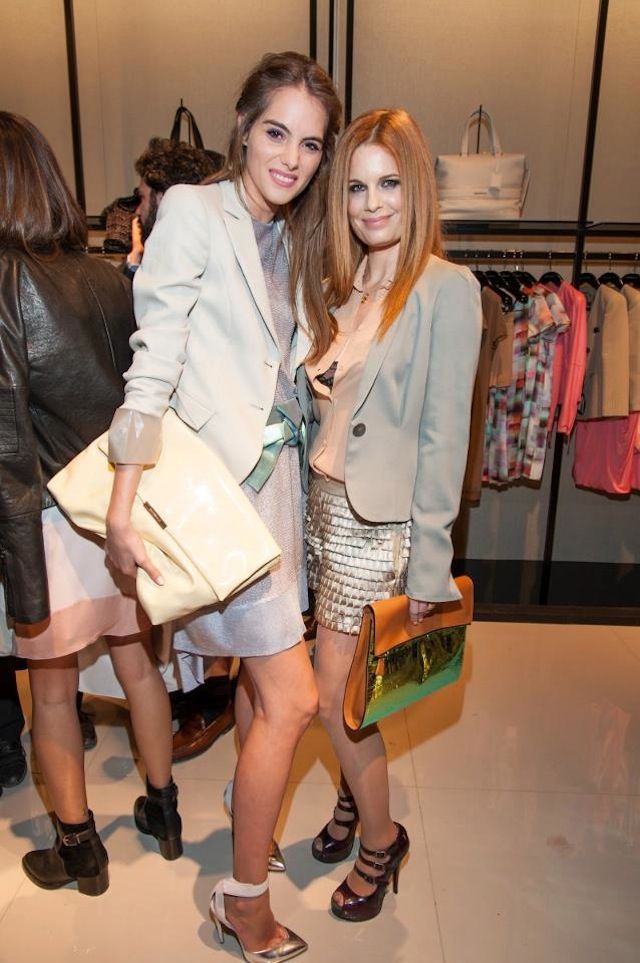 Recuerdo, como si fuera ayer la primera vez que entre en Emporio Armani. Entonces la firma tenia tienda en la calle Juan Bravo, casi haciendo esquina con Serrano. Era una tienda preciosa, de dos plantas y con unos diseños que quitaban el hipo. Pero con el curso del tiempo la estrategia de la firma italiana cambio y dejo de apostar por España; estrategia, que hay que decirlo, también siguieron otras firmas de la competencia como DKNY. Armani cerro casi todas sus tiendas; Emporio Armani, y Armani Jeans fueron las grandes perjudicadas, y se quedo solamente con la tienda Giorgio Armani que sigue teniendo en la calle Ortega y Gasset. /
I remember as it was yesterday the first time I went to Emporio Armani. Back then the brand has a store at Juan Bravo street, almost at the corner with Serrano. It was a beautiful shop, two floors and plenty of amazing designs. But as time pass by
the
Italian
firm's strategy
changed and they deiced to take off Spain; strategy that was also use by other brands such as DKNY. Armani closed almost all of their stores; Emporio Armani and Armani Jeans were the harmed. The only store left was Giorgio Armani that is at Ortega y Gasset street.
En esta ocasión su emplazamiento es en la calle Serrano 44. Un espacio de 330M2 que se caracteriza por su elegancia y sobriedad, y donde puedes encontrar moda femenina y masculina, como accesorios y joyas. /
This time it is set at Serrano 44. A space of 330M2 which is characterizes by its elegance and simplicity, there you can find clothing for her and for him, as well as accessories and jewelry.
Como es de suponer la inauguración tenia que dar unas campanadas y llamar la atención, para ello se invito a un gran numero de celebrities del panorama nacional, y Roberta Armani, sobrina del diseñador, fue la anfitriona del evento. Pero pasemos a lo que mas te interesa; los looks de las asistentes. /
As expected the opening has to be powerful, and call everyone attention, therefore many Spanish celebrities were invited, and Roberta Armani, the niece of the designer hosted the event. Let's see the looks of the guests.
La actriz
Clara Alonso
llevaba un vestido blanco de manga corta y sandalias en blanco y nude, todo de la firma italiana. /
Clara Alonso
wore a short sleeve white dress with white and nude sandals, all signed by the american brand.
Blanca Suárez
aposto por el duo de colores de esta temporada; blanco y negro. Blazer blanco, minivestido de cuero, collar negro, mini bolso de estampado leopardo y las sandalia, todo de Emporio Armani, claro. /
Blanca Suárez chose the spring duo fashion colors; black and white. A white blazer, little black leather dress, black necklace, small leopard print purse, and sandals, all by Emporio Armani, of course.
Juana Acosta
acudio acompanada de Ernesto Alterio, su pareja en la actualidad. Juana escogió el color camel, un conjunto con chaqueta entallada con efecto pleplum, y pantalones anchos estilo safari, todo de Empori Armani./
Juana Acosta went with her boyfriend Ernesto Alterio. She chose camel, a set with a tight jacket with pleplum effect, and wide safari like pants, all from Emporio Armani.
Adriana Ugarte
llevo un look muy arriesgado, la pregunta: enseñaba demasiado? Nunca es demasiado si se hace con clase y con estilo, eso si, mas vale insinuar que enseñar, hay que sugerir y no dejar ver. /
Adriana Ugarte
wore a very daring look, the question: did she show too much? Never is to much of you do it with class and style, although is
better
to suggest that show, you have to evoke than let see.
Silvia Alonso
escogió un vestido de raso color perla con drapeado y escote pronunciado. Para completar el look Silvia eligió bolso y zapatos de leopardo. /
Silvia Alonso chose a perl silk draped dress with a big sexy neckline. To finish her look she chose a leopard print purse and shoes.
Mi querida
Marina Jamieson
llevaba un total look de Emporio Armani, como siempre muy guapa. /
My dear Marina Jamieson wore a Emporio Armani total look, as always she looked pretty.
El look de
Ana Fernández
era muy sencillo, y sin embargo, la actriz iba ideal. La piezas clave de su estilismo era un bolso marrón y dorado en forma de media luna de Emporio Armani. Cabe destacar que dicho bolso fue la atracción de la fiesta, Roberta Armani y Juana Acosta también escogieron ese modelo para la velada. /
Ana Fernández look was very easy, however she look gorgeous. The key pieces were a brown and gold half moon Emporio Armani clutch. The purse was the popular accessory of the night, Roberta Armani and Juana Acosta also wore it.
Con un look arriesgado vimos a
Olivia de Borbon
, quien mezclo tonos pastel con plata. Una blusa salmón que dejaba ver el sujetador negro que llevaba, chaqueta azul cielo, y pantalón plateado con minivolantes. /
With a risk look we saw Olivia de Borbon, she mixes pastel colors with silver. A salmon sheer shirt that shows the black bra she wore, a blue jacket and a silver ruffled shorts.
La fiesta fue uno de esos eventos que nadie quiere perderse, evento que paralizo la noche de Madrid. Entre los looks, como has visto, había algunos ideales dignos de copiar, como otros que no convencen tanto. Tienes algún favorito? Que te pondrías para un evento de este tipo? /
The party was one of those event everyone wonna go, an event that paralyze Madrid's evening. Among the looks, there were gorgeous ones great to copy, and other that are not that good. Do you have a favorite one? What would you were for this kind of event?