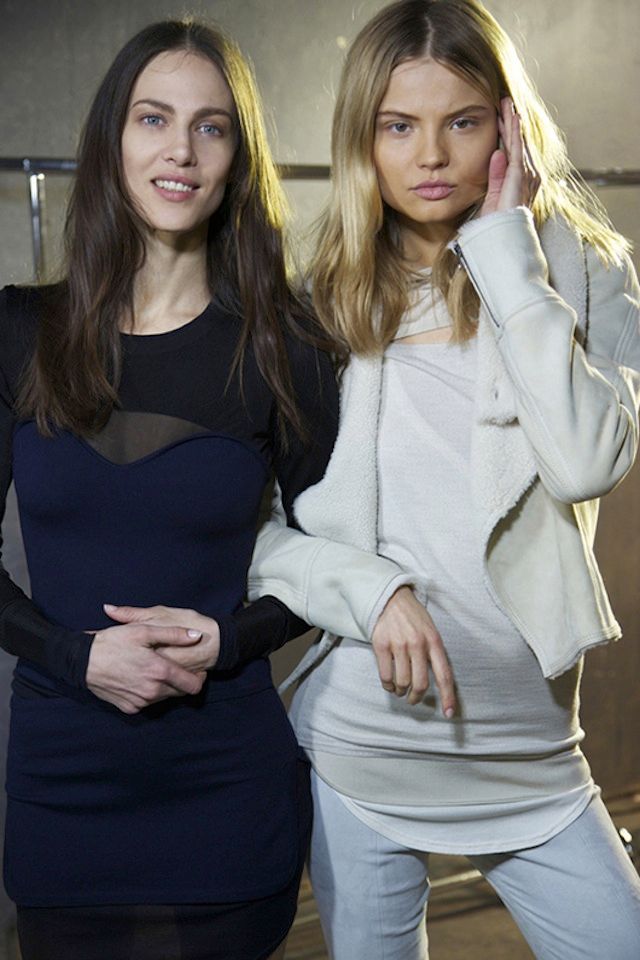 Se que el tema de las pasarelas resulta cansado y pesado, así que, en esta ocasión, creo que lo mas sensato es hacer un pequeño resumen de las colecciones mas interesantes. En ellas se inspiraran el resto por eso no podemos dejarlo pasar, París es el escenario mas importante de la moda, y tenemos que estar al tanto de lo que se llevara durante el próximo otoño e invierno, estas lista? /
I know that runway talking is tired and boring, so this time, I believe that the best is to do a small resume of the most interesting collections. Those will be the inspiration of others, therefore we can't miss it, Paris is the most important fashion stage and we have to know what will be in next fall and winter, are you ready?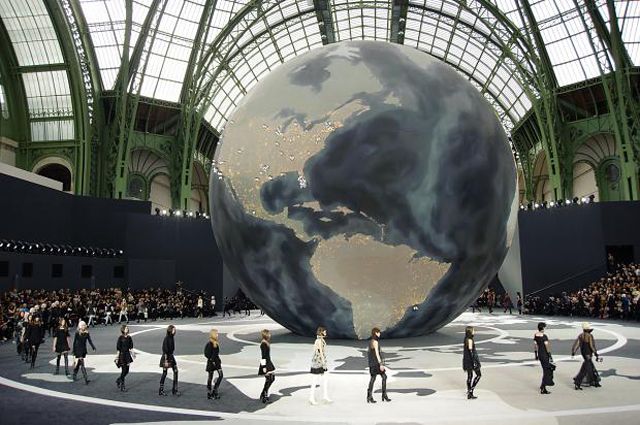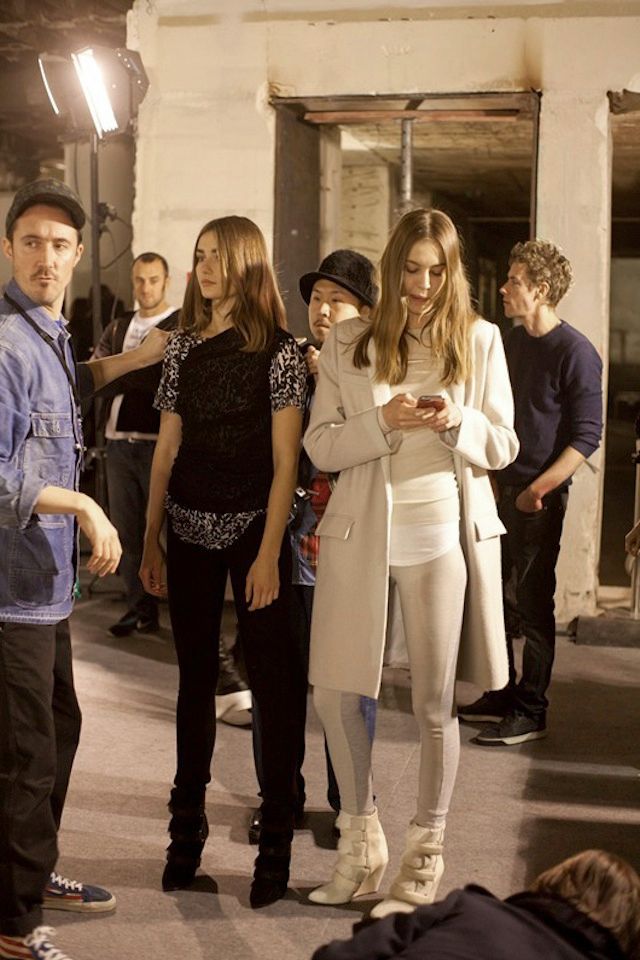 Dior
se centra en Warhol, el diseñador de la firma francesa Raf Simons, se vuelve mas artístico que nunca, en una atmósfera azul que acaricia los cielos, presenta una colección surrealista repleta de sensibilidad. /
Dior
focus on Warhol, the designer of the french house Raf Simons, turns more artistic than ever, in a blue atmosphere that touch the sky, he presents a surreal collection full of sensibility.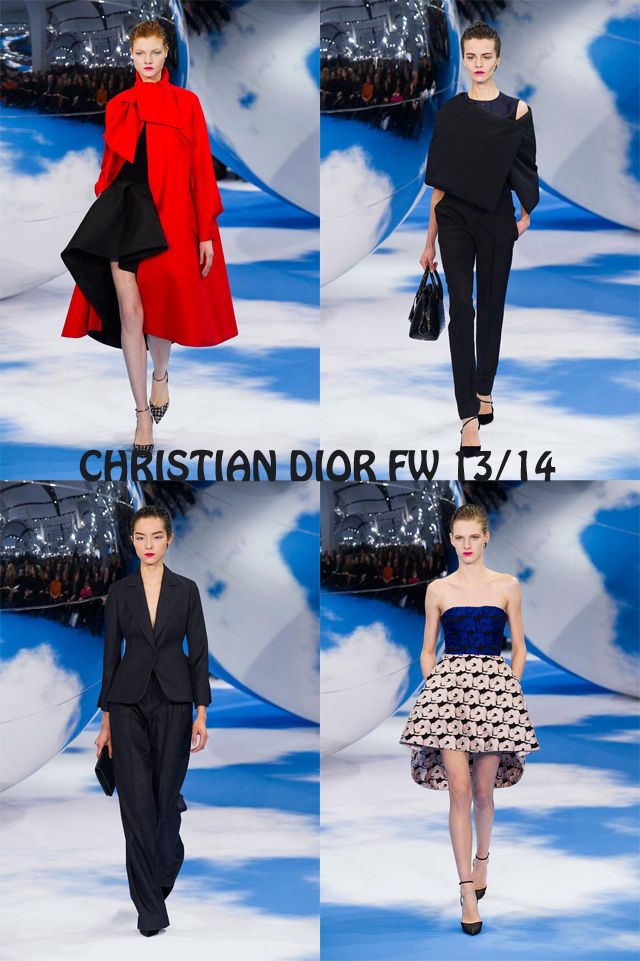 El desfile de
Chanel
comienza con la canción "Around the world" de Daft Punk. Una melodía muy apropiada para una colección, que como dice el propio Lagerfeld, conserva ambos pies en la tierra. Por ello destacan las botas negras con cadenas pesadas, y las prendas de aire punk que rompen con otras menos rebeldes, eso si, siempre jugando con las formas. /
Chanel
's catwalk started with the Daft Punk's song "Around the world". A very proper sound for a collection where Lagerfeld have both feet on the ground. He highlight black second-skin thigh-high boots garlanded with heavy metal hardware, and punk garments that breaks with other clothing less rebel, although he plays with the forms.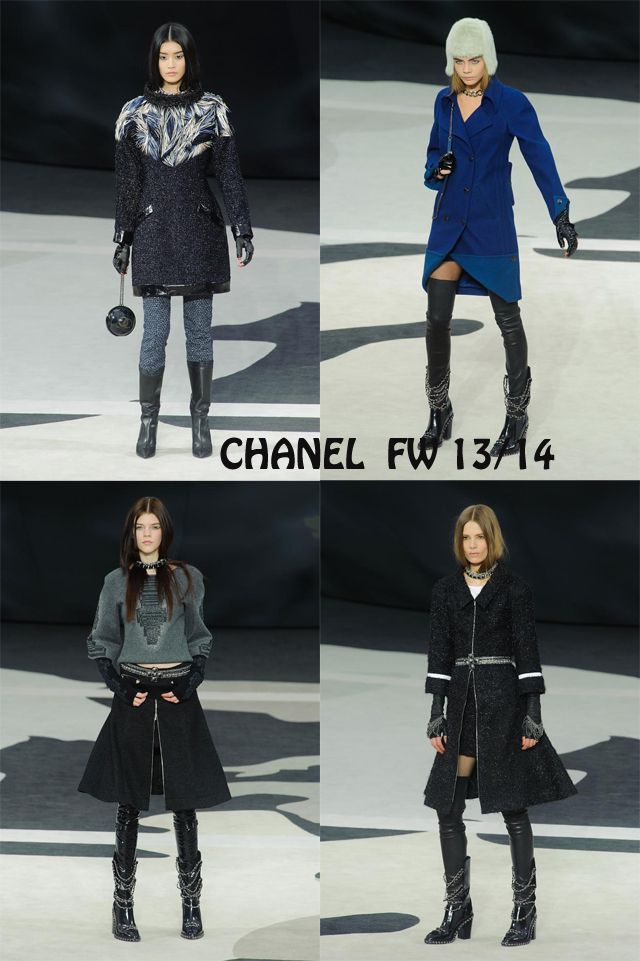 La reina del "casual clothing"
Isabel Marant
, crea una colección centrada uniformes urbanos, nada complicados y sencillos. Una muestra de que la máxima sofisticacion, esta en la simplicidad. /
The queen of "casual clothing"
Isabel Marant
, has created a collection focus on urban uniforms, not complicated at all, just simple. A prove that simplicity is the ultimate sophistication.
Lujo y
John Galliano
van de la mano. La colección es muy sobria, esta centrada en una mujer con aire masculino, ya que el diseñador se niega a presentarla como objeto sexual, aunque igual se pasa, ya que la viste de arriba abajo; demasiado tapada. En ella juega con el volumen, y las texturas. /
Luxury and
John Galliano
goes together. The collection is very sober, it focus on a women dress as a men, the designer deny to present woman as a sexy object, although maybe he goes too far, he dresses her from head to toe. There he plays with volume and texture.
Acne
apuesta por el color; el azul eléctrico y el negro son sus favoritos, al igual que lo es la mezcla de ambos tonos, aunque cuenta también con otros para que formen parte de su repertorio. En cuanto al patronaje las capas, y las formas arriesgadas e imposibles, todo ello muy minimalista y con mucho gusto. /
Acne
bet for color; electric blue and black are the designer favorites, and so the mix of both, although he also counts with other tones to cover the pieces. When it comes to pattern layers and risky and impossible forms are essential, all very minimal and with a lot of taste.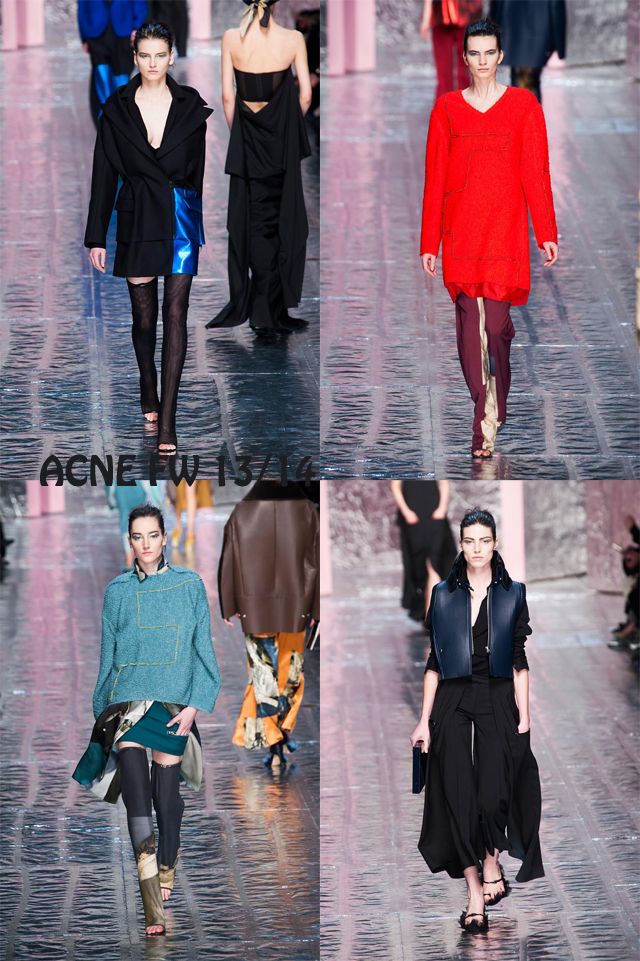 Roland Mouret
se inspira en el mundo vampirico, y en la pelicula The Hunger, protagonizada por Catherine Deneuve. La colección es tenue, elegante y exiquisita. Roland también apuesta por el negro y el azul, así que apuntalo bien porque es muy probable que sean tendencia el próximo otoño-invierno. /
Roland Mouret
get inspired by the vampire word, and the movie The Hunger, by Catherine Deneuve. The collection is dark, elegant and exquisite. Roland also bet for black and electric blue, so take a note because it might be a trend next fall-winter.
No podemos olvidarnos de
Sonia Rykiel
, que en esta ocasión estrena director artístico, Geraldo da Conceicao. Geraldo es fiel a sus predecesoras, respeta la esencia, y la plasma con jerseys de colores con bolsillos tamaño XL. /
We can't forget Sonia Rykiel, this time with a new artistic director, Geraldo de Conceicao. Geraldo is true to his predecessors, respects the essence, and he does it with patched pocket on a oversize cardigan with multicolored yarn.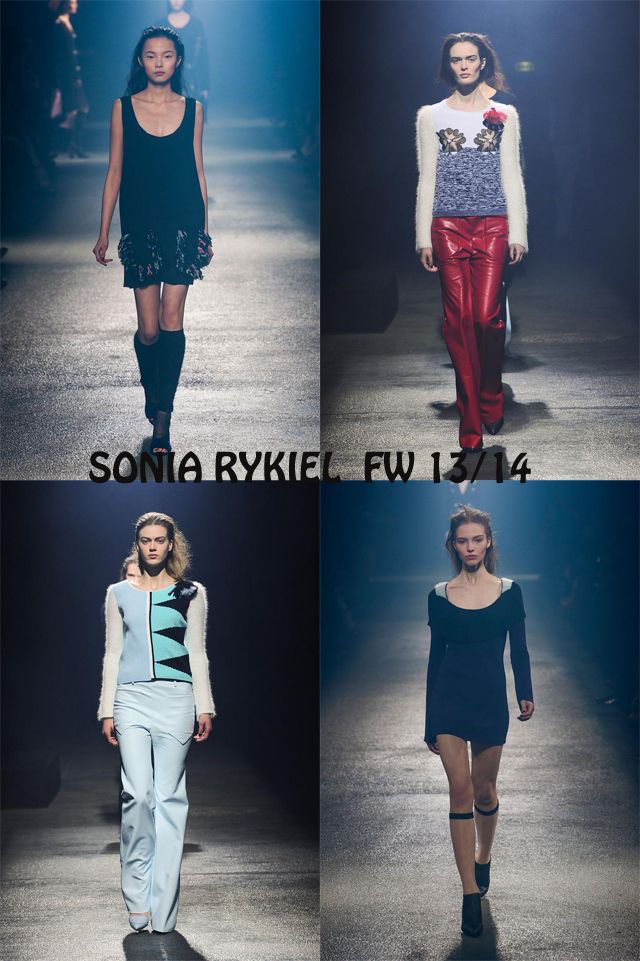 Feliz fin de semana. / Happy weekend.
Mia