Es la tendencia mas nueva de este verano, y se ha puesto de moda en muy poco tiempo gracias a marcas como zara y las trendsetters. Hace mes y medio nadie, practicamente, habia oido hablar de ellos y ahora son lo mas, ¿quieres saber porque? /
It's the newest trend of this summer, and it has become popular in no time thanks to brands like Zara, and the trendsetters. One month an a half ago, almost anyone had heard of them and now, they are the coolest, do you want to know why?
Puedes encontrarlos en varios tonos. Los mas fashion son el crema, el blanco y el negro. /
You can find them in a few colors. The popular ones are cream, white and black.
Los shorts de crochet (ganchillo) desprenden feminidad por los cuatro costados, no lo dudes y juega con ello. /
Crochet shorts shows femininity on all sides, do not hesitate and play with it.
Lo mejor de esta prenda es que son muy versátiles, por lo que puedes, usarlos para un look elegante, o para uno muy casual; todo depende de como los combines. /
The best about this garment is that they are versatile; they can be dress up or casual depending on the way you chose to wear them.
- Para un look formal, escoge shorts un poco largos. Deja los cortos para ocasiones causales, o para cuando estés con conocidos. /
For a formal look, go for long crochet shorts. Leave crochet short for a casual look, or when you are out with your fellows.
- Para un look elegante, combinalos con taconazos. Para uno casual escoge botines, botas, cuñas o deportivas. /
For an elegant look, dress them up with pumps of high heels. For a casual one, go for ankle boots, wedges or sneakers.
- Para un look formal, escoge una blusa o top, y añada sensualidad. Para el informal, una camiseta con aire desenfadado y que haga un guiño a ese look lady. /
For a formal look, go for a shirt or top that will add sensuality. For a casual look, stay with a free-and-easy t-shirt that makes a nod to ladylike.
- Mezclalos con colores neutros, para lograr un look clásico, y natural. /
Wear them with neutral colors, to get a classic and natural look.
- Se llevan mucho los looks monocromáticos. Viste de arriba abajo con el mismo color, y sorprende con lo bien que queda. /
Monochromatic is so in. Dress up and down in the same color, and surprise with how will it fits.
¿Donde encontrarlos? / Where I can find them?
En Zara tienes varios modelos distintos y diseños, para que puedas elegir el que mas te guste. / Zara have several models, and colors, you can chose the one you like more or look better on you.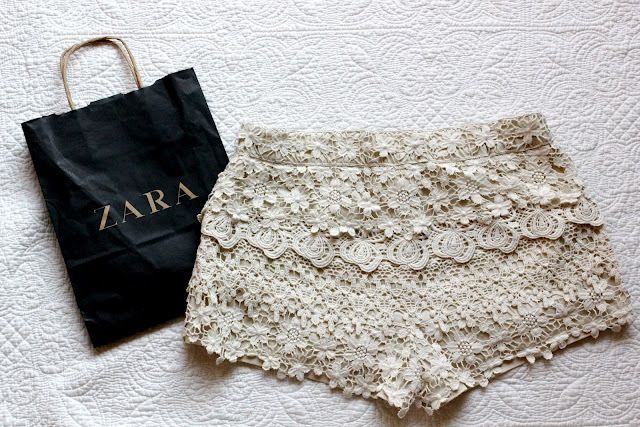 La diseñadora
Anna Sui
, es una de las pocas que ha apostado por esta prenda en pasarela. /
The designer
Anna Sui
is one of the few that has opted for this garment on the runway.
La marca Free People, también ha apostado por esta tendencia, y puedes encontrar varios modelos en sus tiendas. / Free People has also bet for this trend and you can find different models on the stores.
Otra de las clásicas,
H&M
, apuesta por este prenda y se conciencia con la naturaleza, utilizando algodón orgánico. /
Other of the classic stores,
H&M
, go for this garment, and mix it with nature using organic cotton.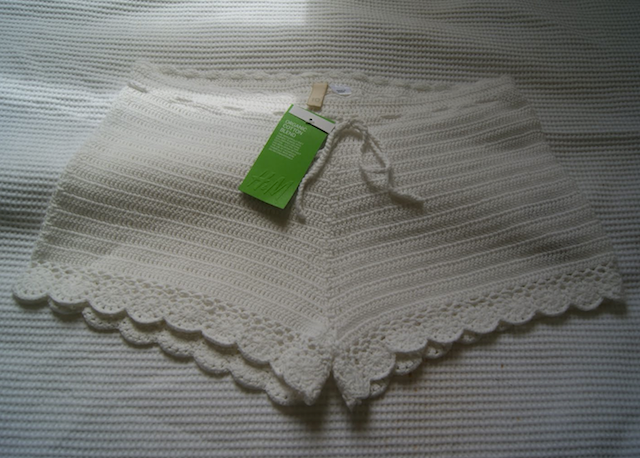 ¿Te cuento un secreto? Yo ya tengo los míos en mi armario, negros de Zara, ideales, ¿y tu que? ¿te animas? /
Should I tell you a secret? I already have mine on my closet, black from Zara, gorgeous, and what about you? you are up to them?
Empieza todo lo mejor, en esta semana, ya veras. /
Is going to start all the best during this week, wait and see.
Love,
Mia