El jueves pasado estuve en la presentación de una nueva marca de bolsos que ha creado El Corte Ingles, Jo & Mr. Joe. Se trata de una marca inspirada en míticas bandas de rock & roll (The Who, The Pretenders The Kooks, Editors y The Strokes) y va dirigida a un publico joven que busca funcionalidad, calidad, y comodidad. / Last Thursday I went to the lunch of the new purses brand that has been created by El Corte Ingles named Jo & Mr. Joe. The brand is inspired in rock & roll bands (The Who, The Pretenders The Kooks, Editors y The Strokes) and the target is a young public that wants functionality, quality, and comfort.
Los bolsos están confeccionados con piel natural, y sus diseños cuidan hasta el ultimo detalle; remaches, nombre grabado en una etiqueta, tachuelas, cremalleras, colores... Ademas su relación calidad-precio es muy buena, van desde los 39 euros a los 129 euros. /
The handbags are made with leather and the design has been taking care of each detail; rivets, name on the tag, studs, zippers, colors... Plus it has a very good value for money, the prices goes from 39 euros to 129 euros.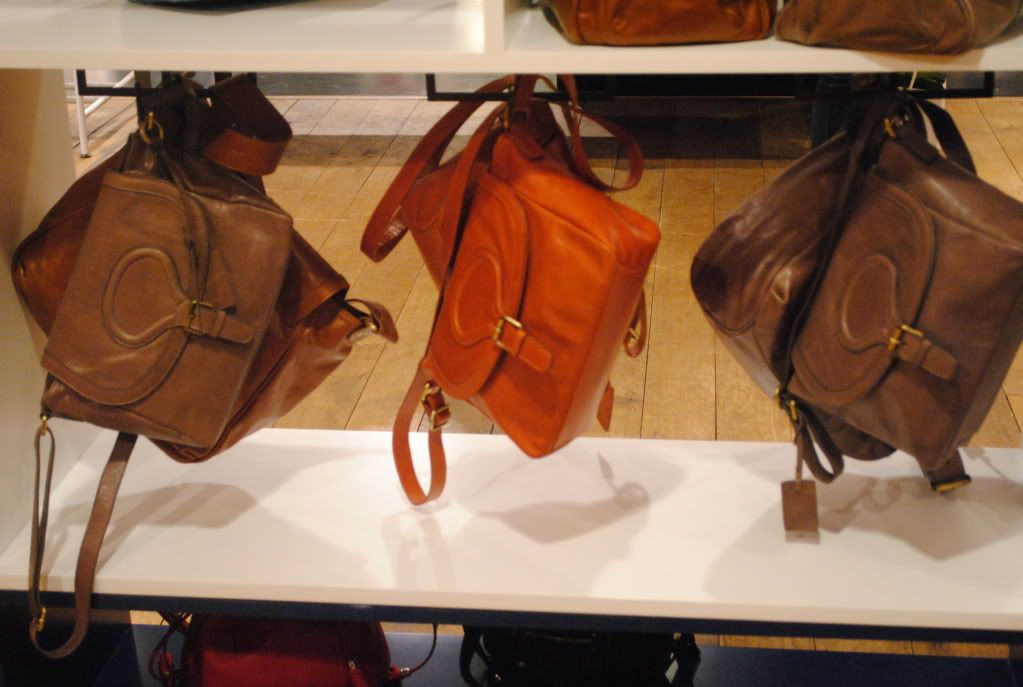 Para celebrar el lanzamiento de Jo & Mr.Joe, acudieron Brianda Fitz-James Stuart, nieta de la Duquesa de Alba, y Miranda Makaroff, hija de la diseñadora Lydia Delgado. Ambas posaron ante las cámaras, y pincharon música de los grupos en los que se ha inspirado la colección. / To celebrate it, was Brianda Fitz-James Stuart, granddaughter of the Duchess of Alba, and Miranda Makaroff, daughter of the spanish designer Lydia Delgado. Both of them posed for the cameras and they spin music from the bands thas has inspired this collection of Jo & Mr. Joe.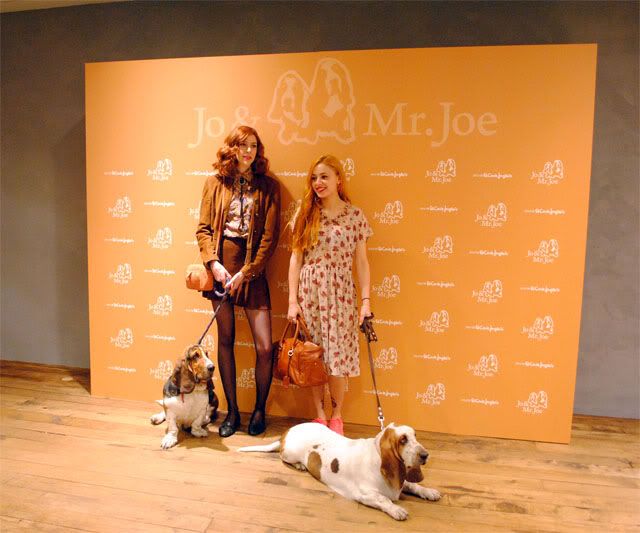 El detalle de las cupcakes con los bolsos, el logo y las caras de perros es ideal. /
The cupcakes with the purses, the brand logotype, and the dog faces are great.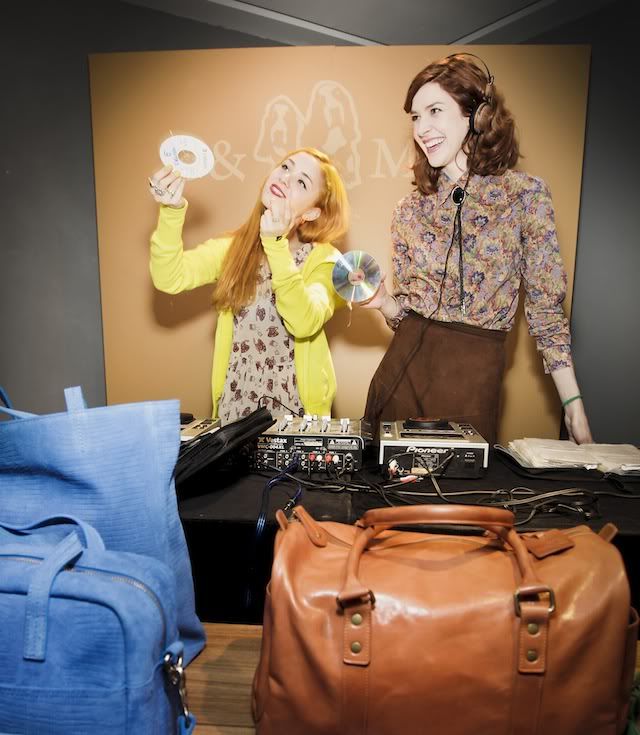 Por si no las conoces son famosas por ser DJ's, y son intimas de Gala González. Ademas Miranda ha diseñado alguna linea para la firma de su madre, Lydia Delgado. /
In case you don't know why those girls are popular is for been DJ's and they are friends with Gala González. Plus Miranda has design a line for her mom's brand, Lydia Delgado.
Para terminar os dejo con mi look, y bueno para dar fe de que estuve alli ;). /
To finish hear is my look. Pretty trendy, don't you think?
Llevo blusa y falda de Zara SS 2012, y pendientes de Daranya. / I am wearing shirt and skirt from Zara SS 2012, and earrings from Daranya.
¿Que piensas de la colección? ¿Te gusta o prefieres Gloria Ortiz? ¿Cual es tu modelo favorito? /
What do you think about the collection? Do you like it, or you rather prefer Gloria Ortiz? Which is your favorite model?
Que tengas muy buena semana!!! / Have a great week!!!
Mia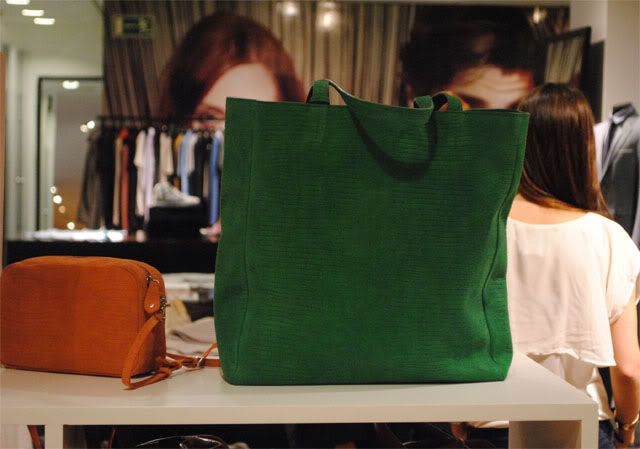 All image are taking for Mia's Fashion Scrapbook, but the one that the girls are playing DJ's that is courtesy of El Corte Ingles.