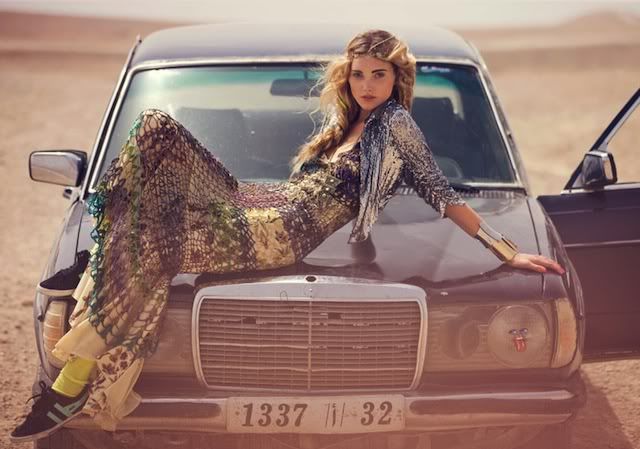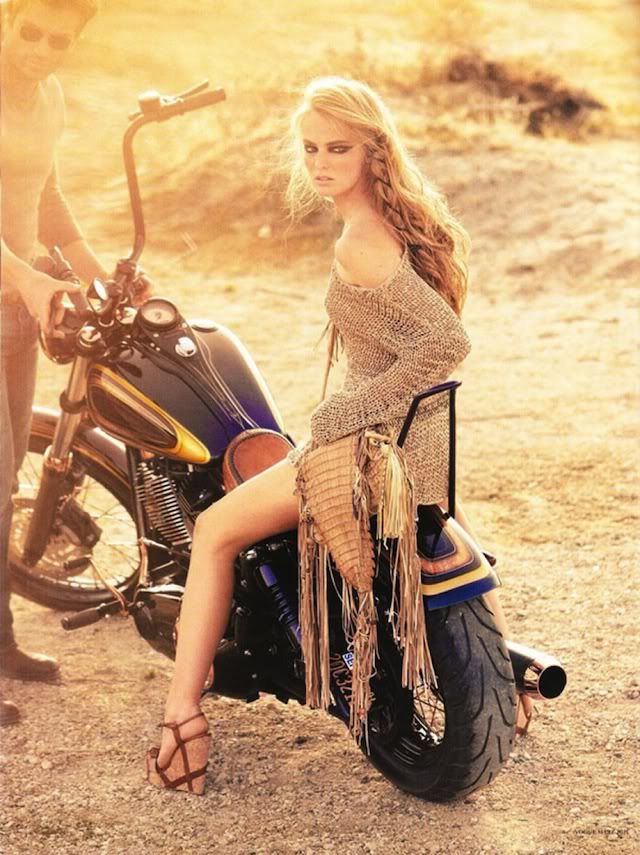 No lo puedo evitar, desde el verano pasado este tipo de moda me fascina; boho, étnica, hippy chic... y parece que no soy la única, hasta la propia Olivia Palermo ha sucumbido a sus encantos. /
I can't stop it, since last summer I love this style; boho, ethnic, hippy chic.. and it seems I ain't the only one, even Olivia Palermo has fall into it's thrilled.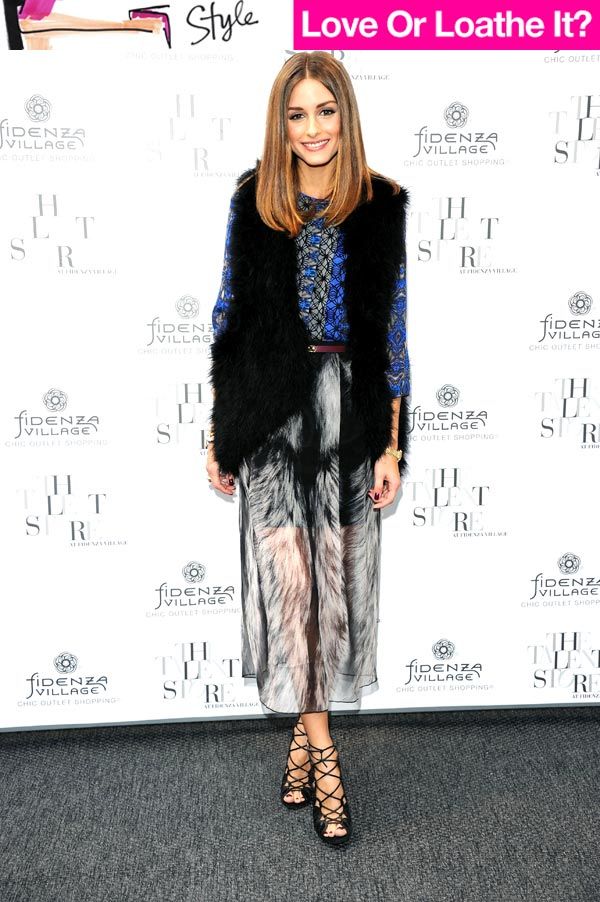 No se trata de una nueva tendencia, sino que viene coleteando desde la pasada Primavera. De hecho escribí un post al respecto pero entonces solo se hablaba de hippy chic y ahora se la denomina, también, boho o étnica. Lógicamente diseñadores como Etro, Cavalli, Isabel Marant son algunos de sus precursores y bueno obviamente también la incluyeron en su pasarela de la pasada Primavera. /
Of course, is not a new trend, it comes from last Spring-Summer. I even wrote a post about it but back then they only spoke about hippy chic and now is also bohemian or ethnic. Obviously, designers such as Etro, Cavalli or Isabel Marant are some of its forerunners plus they also did included it on their Spring 2011 catwalks.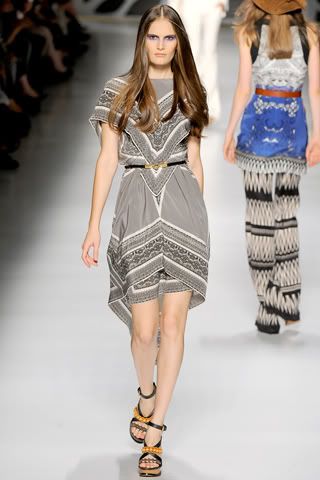 Etro SS 2011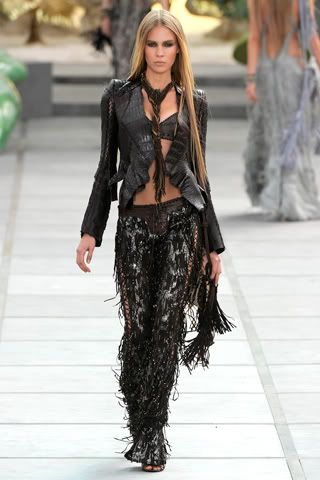 Cavalli SS 2011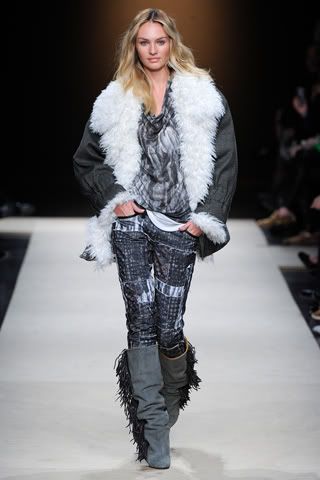 Isabel Marant Fall 2011
Se trata de un estilo desenfadado, despreocupado e incluso rebelde, muy años 70. Consiste en una mezcla del estilo hippy, étnico, vintage y de aire gitano pero ojo porque hay que tener cuidado al combinarlo, y evitar el exceso. /
It's a free and easy style even rebel, and so 70's. It involve a mix of hippy, ethnic, gypsy and vintage but you have to be careful when it come to matching, and avoid excess.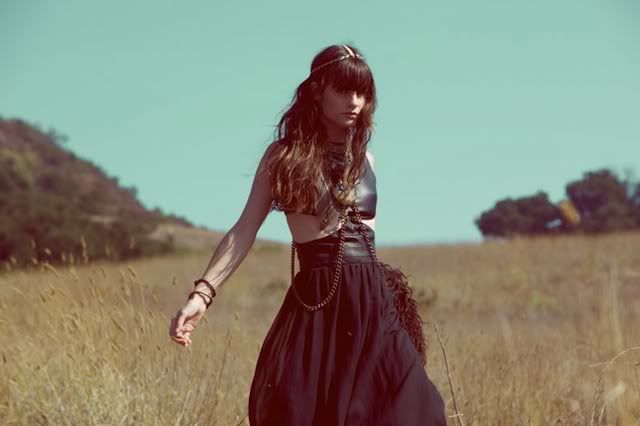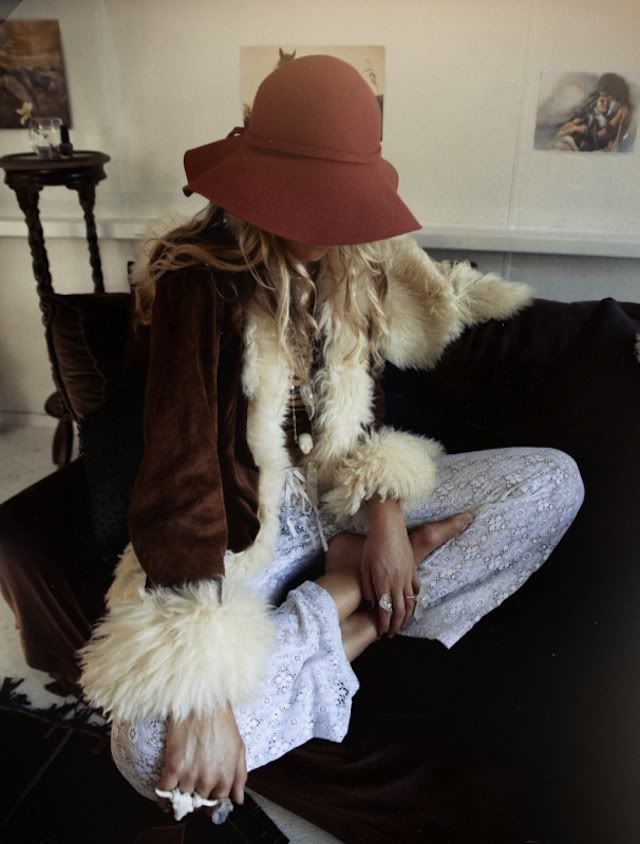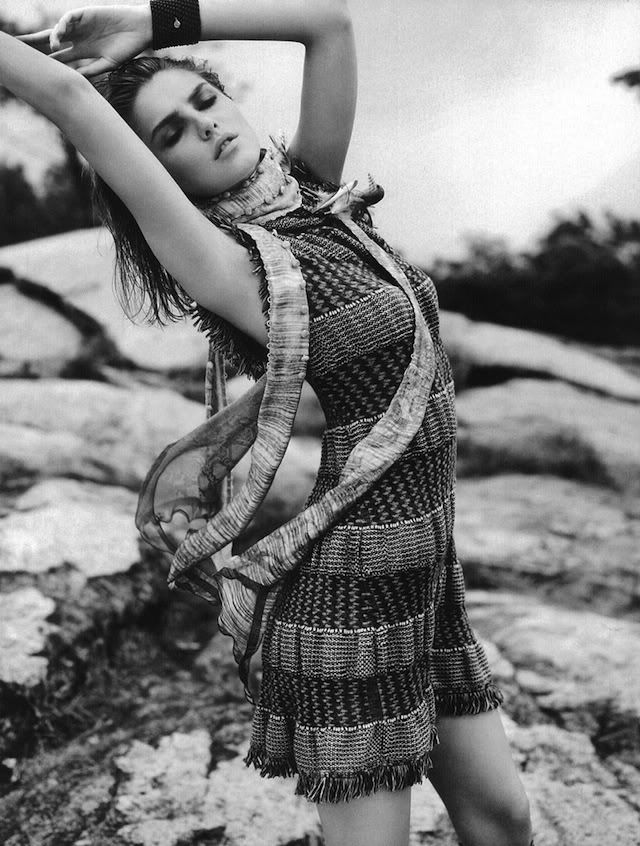 Las mayores representantes de este estilo son Nicole Richie, Kate Moss, Mischa Barton, Sienna Miller, Mary Kate Olsen y Vanessa Hudgens. Así que una forma facil de aprender a llevar este estilo es inspirarte en ellas. Eso si, se trata de una forma de pensar y por lo tanto las combinaciones que hagas tienen que ser fiel a ti misma, sino, no funcionara. /
The main representatives of this style are Nicole Richie, Kate Moss, Mischa Barton, Sienna Miller, Mary Kate Olsen and Vanessa Hudgens. So an easy way to learn to wear this style is by copycat theirs. Let's be clear hear, this is a way of thinking so the combinations you make have to be faithful to yourself, if not it won't work.
Vanessa Hudgens
Ademas de esto, aqui teneis unos trucos clave para llevar este estilo: /
Beside this hear are a few clues to wear this style:
1. Estampados, colores y tejidos vaporosos. / Prints, colors and sheer fabric.
Es el clasico de los clasicos, para este estilo y nunca falla. Mientras escribo, me viene a la cabeza un estilismo de Winona Ryder en Reality Bites, con un vestido de este tipo y un look totalmente grunge, muy del estilo del que estamos hablando en este post. /
It's a classic of classics for this style and never fails. While I am writing this, it comes to my mind the Winona Ryder's look at Reality Bites, with a dress that created a grunge look, so much like the one we are talking about.
Os dejo algunos ejemplos de lo que me refiero. /
Hear they are a few examples.
2. Una chaqueta larga o tipo poncho. / A long knit jacket or ethnic one.
Las chaquetas largas, capas, ponchos y todo lo que tenga un toque étnico sirve. /
Long jackets, capes, and all that has a ethnic touche is fine.
Poco tengo que decir de esto, la idea es llevarlas y mezclarlas con aire despreocupado. /
I can say much about this, the idea is to wear them and mix them with a free and easy air.
Los accesorios son la mejor opción para conseguir un look bohemio. Te permiten lograr el toque que quieras y ser afin a tu estilo. /
Accessories are the best option to get a boho look. They let you get the touch you want and be true to your style.
Natalie of Duty
.
The walking recessionista
.
Going west
.
Haute and Bellious
.
¿Que os parece este estilo? ¿Sois aptas para llevarlo o preferís otros mas trendy? /
What do you think about this style? Are you up to wear it or you rather prefer others more trendy?