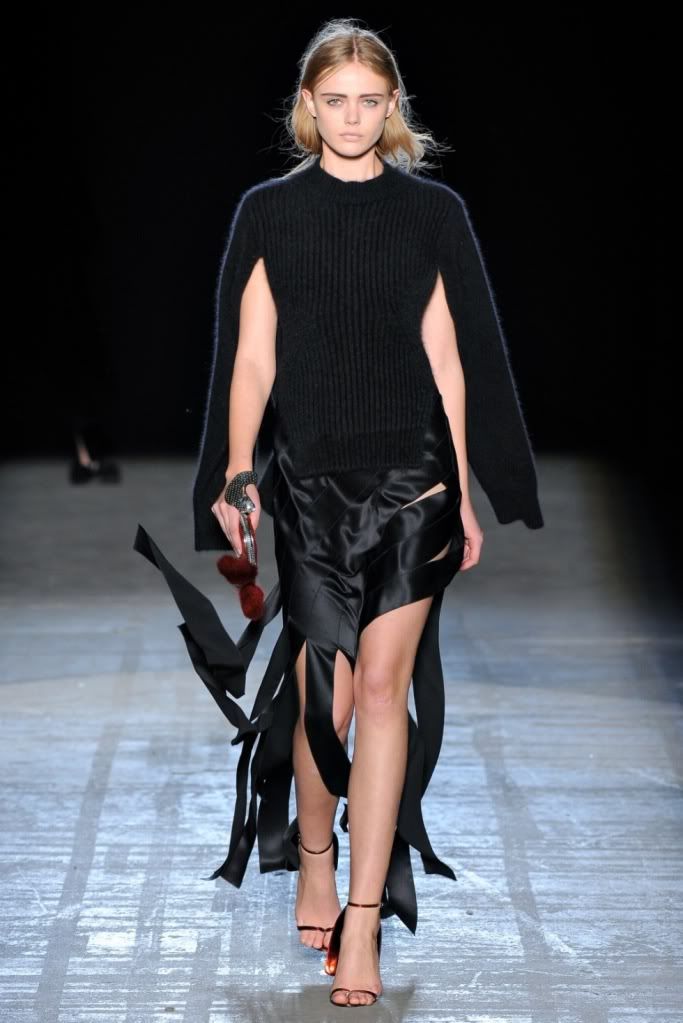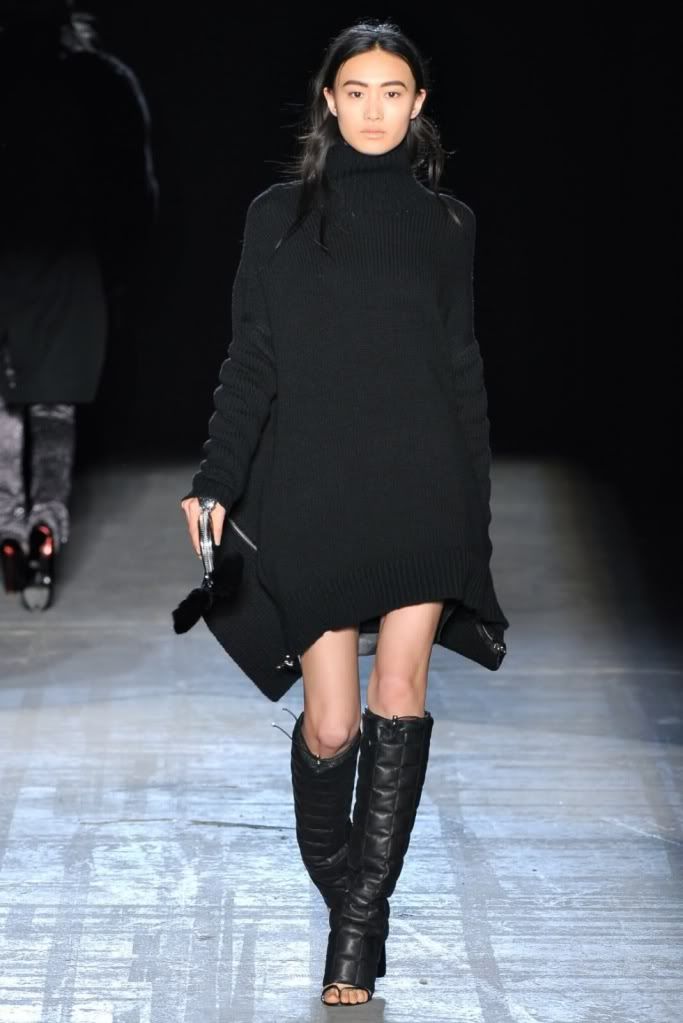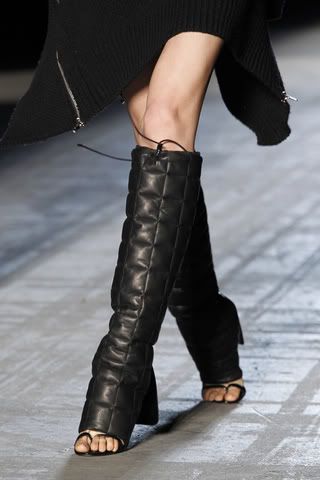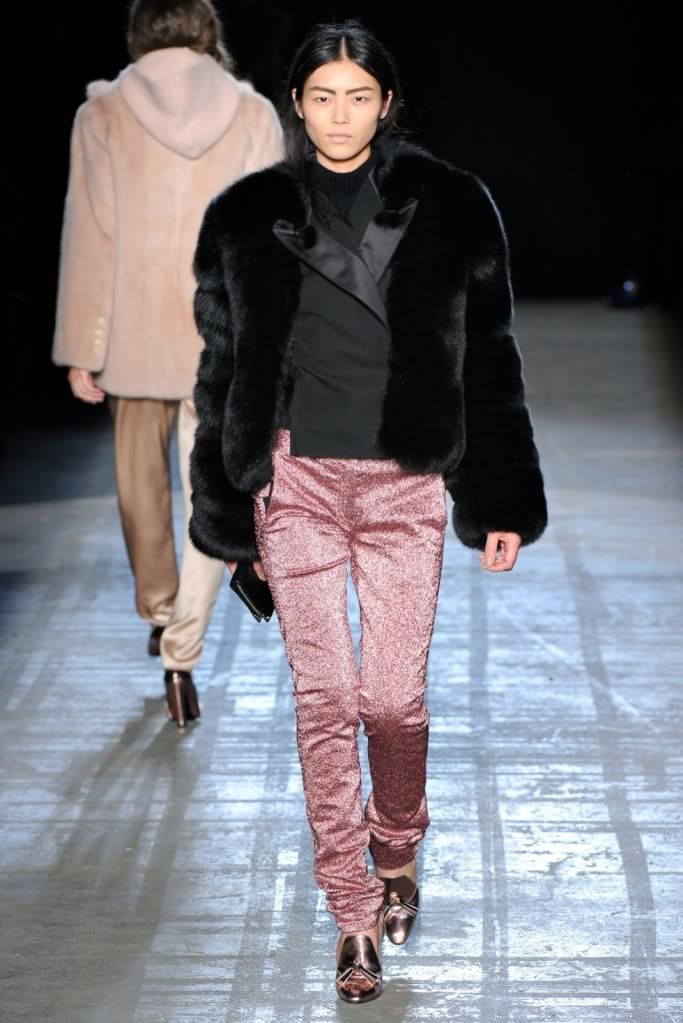 Alexander Wang vuelve a sus orígenes con el negro como color de fondo de su colección Otoño-Invierno 2011-2012. Como material se queda con telas ligeras y transparentes, y detalles de pelo, además experimenta con las formas; las chaquetas oversize y capas con mucho volumen son una muestra de ello. /
Alexander Wang go back to his starts with black as the main color of his Fall-Winter 2011-2012 collection. As materials he stays with sheer and light fabrics and fur details, plus he experiments with shapes; oversize jacket and volume capes are a prove of this.
Como tendencias: accesorios con detalles de pelo, jerseys oversize a modo de vestidos, pantalones con brillos, toques metálicos, amplios volúmenes, y mucha capa. Y los tonos, además del negro, gris, tonos rosados o crema, y plateado. /
As trends: fur adorned accessories, oversize sweater as dresses, satin pnats, metal touch, volume clothing and capes. And the colors, besides black, grey, pink-cream tones and silver.
Los accesorios de Wang, suelen triunfar entre los amantes de la moda y las famosas, y es muy probable que pronto los veamos en todas partes. Gafas de sol y sandalias adornadas con pelo, mocasines con borlas metálicas y lo más chocante botas acolchadas con talón y dedos descubiertos ¿para pleno invierno? ¿Las veremos entre las celebrites y las streetstyles? / Wang accessories, use to rock among the fashion lovers and celebrities, so we might see them soon everywhere. Fur adorned sunglasses and sandals, tassels adorned with metallic loafers, and open-toe leather boots, for winter? we will see them wear by celebrities and street style people?
En resumen, la nueva colección de Wang es joven, atrevida, experimental, muy propia para todo aquel que adore al diseñador americano. A mi desde luego me ha encantado, ¿y a vosotros? /
In summary, Wang new collection is young, daring, fresh and very Wang. I really love it, what about you guys?